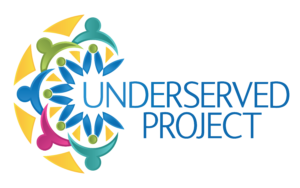 The Underserved Technical Assistance Project (UTAP) is a project of the Alliance of Local Service Organizations (ALSO) funded by the Office on Violence Against Women (OVW). UTAP exists to provide those working to reach and serve survivors from underserved populations with tailored support, information, knowledge, and skill-building opportunities to do so in a responsive way
UTAP's technical assistance includes both direct and indirect assistance to Grantees who work to provide equitable, responsive services and support to underserved survivors of domestic violence, sexual assault, dating violence, and stalking. Our approach to technical assistance is rooted in our collective lived-experiences, expertise, and knowledge, and includes individualized consultation for issue-spotting and troubleshooting, knowledge and skill-building opportunities, information sharing, and peer-to-peer learning opportunities.
Click here for Tools and Resources
For more information, contact the Underserved Team at underservedtaproject@also-chicago.org.