ALSO, in partnership with the Greater Chicago Legal Clinic, offers free legal services! 
An attorney works in partnership with ALSO providing assistance and consultation on options for expungement and sealing of cannabis cases. 
For legal questions, referrals, or to speak to someone about expungement or sealing options, please call (773) 482-1086 or email legalservices@also-chicago.org.
Cannabis Expungement and Sealing
DOWNLOAD CANNABIS EXPUNGEMENT FLYER
Information About Expungement or Sealing of a Criminal Record
A criminal record is created when a person is arrested or charged with an offense even if they were released without being charged or were found not guilty. These criminal records can be viewed by the public like potential employers, however, certain records can be expunged (erased) or sealed (hidden), and you may be eligible!
Intakes are conducted over the phone.
---
Domestic and Community Violence Services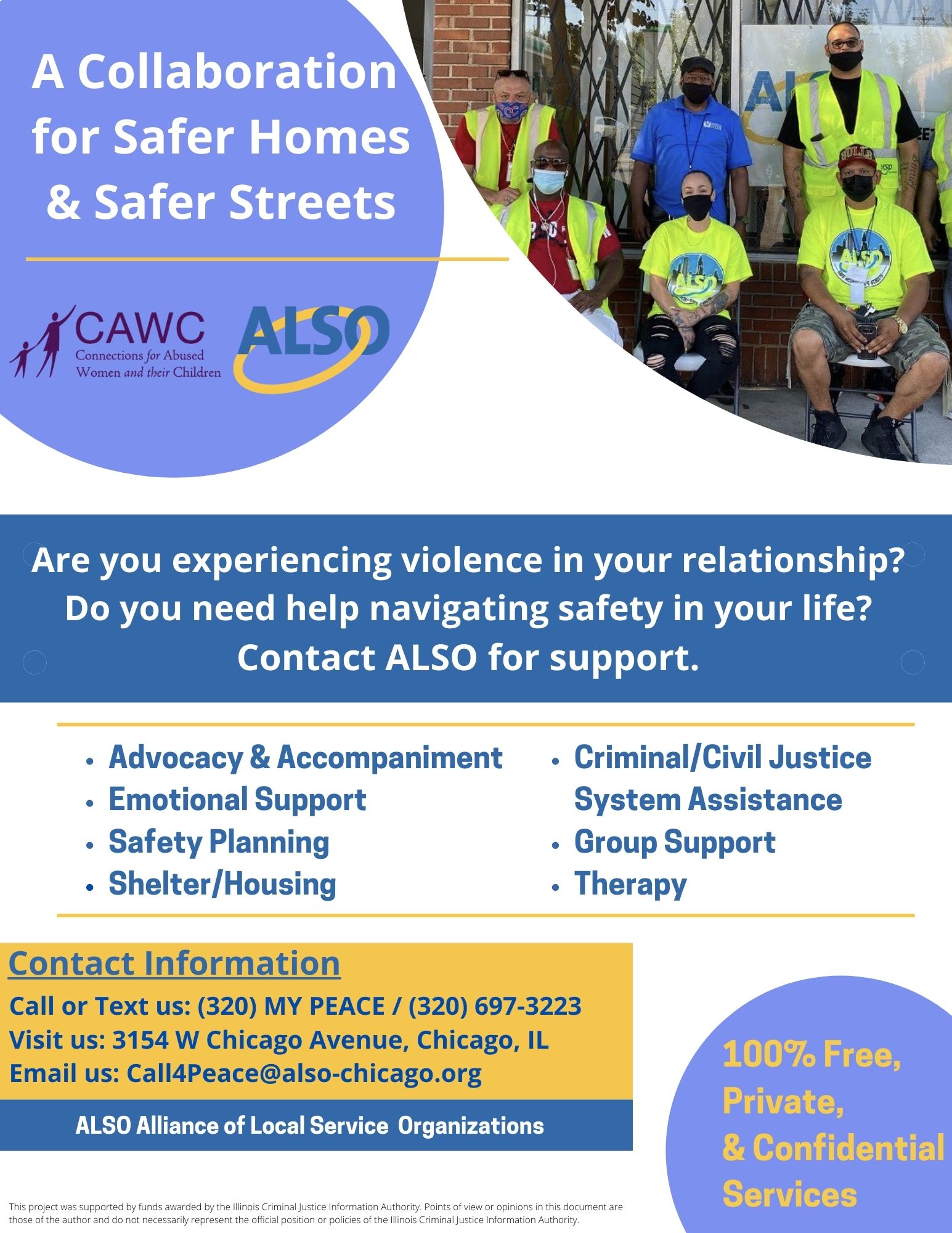 For questions, referrals, or to speak to someone about domestic and/or community violence service options, please call or text (320) MY PEACE / (320) 697-3223 or email Call4Peace@also-chicago.org.