In order to better serve our communities, ALSO, in partnership with the Greater Chicago Legal Clinic, is now offering free legal services!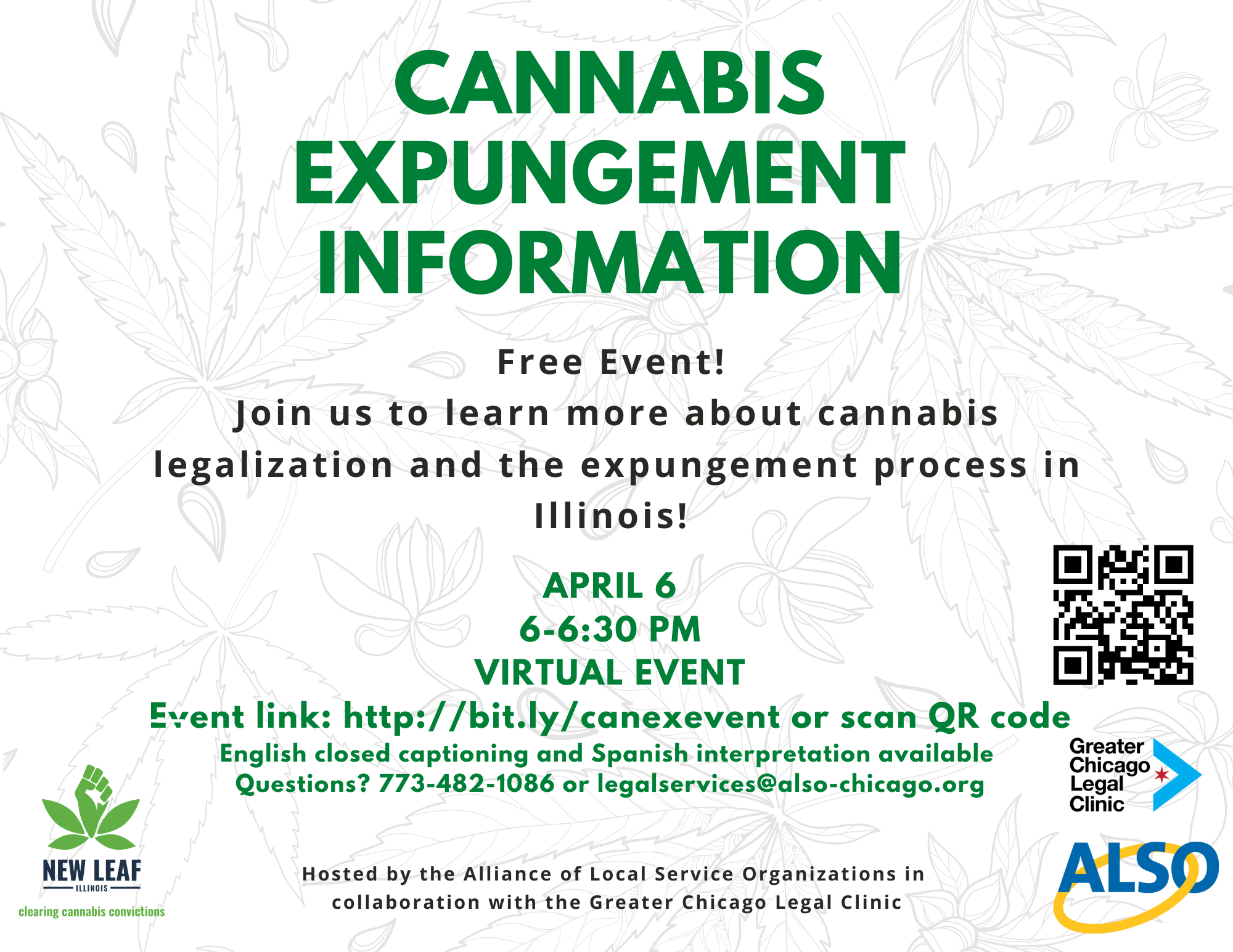 An attorney will be at ALSO's main office once a month providing expungement, sealing, and other legal services free of charge for community members, clients, and staff. 
Expungement or Sealing of a Criminal Record
A criminal record is created when a person is arrested or charged with an offense even if they were released without being charged or were found not guilty. These criminal records can be viewed by the public like potential employers, however certain records can be expunged (erased) or sealed (hidden), and you may be eligible!
In order to make an appointment, please call (773) 482-1086 or email legalservices@also-chicago.org.

Information is also available about cannabis legalization and expungement of cannabis convictions in Illinois. 
Assistance and consultation is also available on the following:

Arrests, charges, and convictions

Child support, custody, divorce, parentage, and visitation

Landlord/tenant disputes and foreclosure

Immigration

Wills and trusts
**Please note that in light of the coronaviurs outbreak, office hours will be held virtually and intakes will be conducted over the phone. Thank you for your patience and understanding.**