2018 Consolidated Youth Summer Institute: Responsive Programming Grounded in Allyship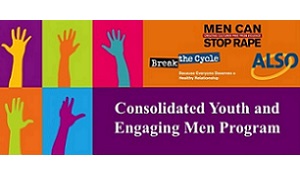 We are pleased to announce that OVW has approved the 2018 Consolidated Youth Summer Institute, Responsive Programming Grounded in Allyship, on June 11-13, 2018 in Tucson, Arizona.  
View and Save Institute Materials
Please read event, hotel, and travel information below in its entirety. Please book your travel and lodging accommodations immediately and no later than Wednesday, May 23rd. Lodging must be booked by this deadline to guarantee the federal room rate at the Marriott Tucson University Park Hotel.
INSTITUTE DETAILS:
The 3-day Institute begins Monday, June 11th at 8:00am and concludes Wednesday, June 13th at 4:00pm.
INSTITUTE OVERVIEW:
This Institute will promote a strong foundation for the success of your Consolidated Youth Grant. With plenaries that reflect core competencies of community partnerships, capacity-building and sustainability; and, tracks focused on comprehensive grantees, engaging men and boys grantees, as well as implementation and demonstrating your success, we will build capacity to maximize impact in your communities. Similar to past institutes, we will continue to prioritize youth and grantee voices, while focusing on applied learning and opportunities to network and build community among grantees.
HOTEL RESERVATIONS - Book via phone: MUST BE MADE BY 5/23
Our rooming list is quickly filling up at the Marriott Tucson University Park Hotel. If you are not able to secure a room at the Marriott due to it being fulling booked, we've secured a room block at the Aloft Tucson University Hotel. You will find information for both below:
Marriott Tucson University Park Hotel
880 East 2nd Street
Tucson, AZ 85719
Phone: 520-792-4100
Fax: 520-882-4100
Book Your Hotel Room Here
Book via Phone at: 1-800-453-0309 Please reference: Consolidated Youth and Engaging Men 2018 Summer Institute
Rollover Hotel:
Aloft Tucson University Hotel
1900 E. Speedway Blvd.
Tucson, AZ 85719
Phone: 520-908-6800
Book Your Hotel Room Here

PAYMENT:
Participants will be covering their cost for attendance at the 2018 Consolidated Youth Summer Institute. Hotel rooms will be offered at the government rate of $93 + 12.05 % state tax + 4% occupancy tax for a total of $108.21 per night. All attendees are responsible for making their own hotel reservations via the link above or by phone. If calling the hotel to book your room, please mention "CY Summer Institute" to ensure you are being added to the correct room block and charged the appropriate cost. Upon making your reservation, your credit card will have a one night room hold. Please note that the hotel requires full payment upon check-in. The deadline to book hotel rooms is Wednesday, May 23rd so please make reservations as soon as possible. It is important that you do not miss this deadline, as you will not be guaranteed the government rate ($93) after this date and rooms may not be available.
CANCELLATION:
The Marriott Tucson University Park Hotel will accept cancellations 48 hours in advance of your arrival date. It is the responsibility of each participant to contact the hotel directly regarding cancellation. You must also notify the TA Team of any unanticipated cancellations.
CHECK-IN/CHECK OUT:
Check-in time is at 3:00 pm and check-out time is at 12:00 pm. ­­­­If you are interested in a later check-out time, please speak with the hotel. If the hotel is unable to accommodate an early check-in or late check out time, baggage storage is available.

AIR & GROUND TRANSPORTATION:
The 21-day advance for airline tickets is Monday, May 21st. Please make travel arrangements as soon as possible. Attendees should fly into Tucson International Airport (TUS) for this Institute.
Tucson International Airport (TUS) is 8.5 miles from The Marriott Tucson University Park Hotel and ground transportation can take anywhere from 20-40 minutes depending on time of day and traffic.
Airport accessibility services including TDD telephones and visual paging monitors are available at key locations inside the terminal to assist travelers with special needs. Personal assistance is available 24 hours a day by dialing "0" from any courtesy phone. Airport Ambassadors are on duty during peak travel times and are happy to provide assistance as well.
Wheelchair Service:  Passengers may request wheelchair assistance as part of making their airline reservations. Wheelchairs may also be available from Skycaps along the upper-level Departing Flights roadway.
ADA Coordinator:  Please direct all ADA questions, requests for auxiliary aids or service, requests for alternate format or other ADA concerns to the Airport ADA Coordinator at Tucson Airport Authority or call (520) 573-8100 during regular business hours.
Taxis: Four taxi services are under contract with the Tucson Airport Authority to pick up passengers from the cabstand on the Commercial Roadway outside the baggage claim area. Additional taxi information.
Cab companies are:
Discount Cabs
Phone: (520) 388-9000
Flash Cab
Phone: (520) 798-1111
Yellow Cab
Phone: (520) 624-6611
Airport Shuttle Service:
Arrange shuttle reservations or call (520) 889-1000. The estimated cost for shuttle service is $25, round trip $48. Arizona Stagecoach is available for each arriving flight. Find the company's counter in the center of the baggage claim area on the lower level.
Lyft/Uber:
If you prefer to take Lyft or Uber, the Tucson Airport Authority is in an agreement with both. Arriving passengers can order a car from the company's mobile app. Please download the application as needed.  Please check at the airport for signage, pick-up is at a designated area. Estimated cost is $15-$30 each way.
Public Transit: Two routes of Sun Tran, the region's public transit system, make regular 30 minute stops at Tucson International Airport. The total estimated time from the airport to the hotel is approximately one hour to an hour and fifteen minutes. To reach the bus stop, use the west exit from the upper level (one floor up from baggage claim) and walk about 300 feet down the sidewalk.
Route 1 - Take the Tucson BI/Corona 25 Green line to Downtown (approx. 45 minutes). Walk about 1 minute to the Downtown Ronstadt Center and take the Swan/29th St 1 Yellow line to Euclid/University (approx. 13 minutes). Walk 0.1 mi to the Marriott Tucson University Park.
Route 2 - Take the Tucson BI/Corona 25 Green line to Downtown (approx. 45 minutes). Walk about 4 minutes to the SL/Broadway/6th Ave stop and take the Helen & Warren 700 Black line to SL/University/Tyndall stop. Walk about 1 minute to the Marriott Tucson University Park.
Fare: Regular cash fare is $1.50. Exact change is required. Transfers are not available for cash fare customers. Visitors who plan on using the Sun Tran system can pre-purchase a SunGO fare card and have it mailed to them in advance of their trip. The SunGO card includes transfers as part of the regular fare for up to two hours as long as the passenger is continuing in the same direction.
AMENITIES:
Hotel services and amenities are listed on The Marriott Tucson University Park Hotel's website. Attendees will receive complimentary wireless high-speed internet in guest rooms only.
PARKING:
On-site parking, fee: $2 hourly, $13 daily. Valet parking, fee: $24 daily.
FOOD AND BEVERAGE:
Due to OVW rules, there will be no food or beverage served during the conference. Water will be available in all meeting rooms. Check ALSO'S registration desk for more information.  For your convenience, the following restaurant is available onsite.
Saguaro Grill Restaurant
Specializes in authentic American cuisine, in addition to a selection of Southwestern favorites. Open for breakfast, lunch and dinner.

DAY 1 CASUAL GATHERING:
You will have an optional opportunity to connect with others at the end of Day 1 in an informal setting after programming ends for the day. More details to follow.
TRAVEL PER DIEM:
The federal meal per diem rate for Tucson, AZ is $59 per day. This will be covered by each participants grant. Travel days will be at 75% of the per diem ($44.25).
DAY 3 DETAILS:
Please note that you will receive additional communication regarding the Day 3 track that you pre-registered for.
AGENDA AND MATERIALS:
As we receive approval from OVW, we will be adding the agenda, learning objectives, session descriptions, and additional materials. Thank you for your patience.
ADDITIONAL ACCOMMODATIONS:
Please let us know if you have any questions or concerns by contacting Antonella Santostefano at asantostefano@also-chicago.org. We look forward to a productive and engaging Institute!