Working with Tribes to Improve the Response to Violence Against Native Women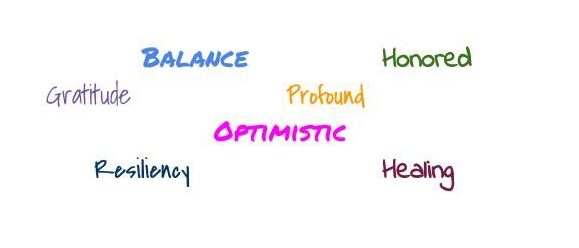 These are some of the words that participants used to describe the September 20-21, 2016 meeting on the outskirts of Tucson, Arizona, which brought together 11 STOP administrators from 10 states to learn how to reach out to Tribes, develop relationships, and work together on violence intervention and prevention efforts. Convened by ALSO's STOP Technical Assistance and Resources (STAAR) project, in partnership with Southwest Center for Law and Policy ("SWCLAP"), it was the first meeting for STOP Violence Against Women Formula Grant Program ("STOP") state administrators that focused exclusively on consulting and coordinating with Tribes.
---
Watch the reactions of three Sept. 2016 meeting participants:
---
In response to the need for learning opportunities about how to reach out to and develop relationships with Tribes for STOP planning and beyond, ALSO partnered with SWCLAP to convene "Consulting and Coordinating with Tribes in STOP Planning and Implementation." On September 20, 2016, 11 STOP administrators from 10 states (Alaska, Arizona, Louisiana, Minnesota, Montana, Nebraska, Nevada, Oklahoma, Texas, Wisconsin) gathered on the land of the Pascua Yaqui Tribe to begin their learning experience.
Since the passage of the landmark Violence Against Women Act in 1994, states have been encouraged to reach out to Tribal governments and seek their input and involvement in STOP planning and implementation. However, they were not required to do so until 2013. In that year, the Violence Against Women Reauthorization Act of 2013 ("VAWA 2013") was passed by the U.S. Congress and signed into law. VAWA 2013 now requires that, in order to be eligible to receive a STOP Grant from the U.S. Department of Justice, states must consult and coordinate with Tribes in the development of a multi-year state plan that describes how the STOP program will be implemented. The state must work with all Tribal governments located within state borders: those that are federally-recognized, as well as those that are recognized by the state, but which may not yet have achieved federal recognition status.
Past coordination with Tribes under STOP varies across the nation. A handful of states had already successfully sought the input of Tribes. For a number of states, they had previously worked with some Tribes, but had encountered challenges. For others, it was a completely new activity, and a significant area of development.
The September 2016 meeting incorporated a rich range of adult learning styles that included discussion; action planning; presentations by Tribal leaders and practitioners, and ALSO and SWCLAP staff; experiential learning through site visits to two Tribal jurisdictions - the Tohono O'odham Nation and the Pascua Yaqui Tribe; touring facilities; and opportunities to learn history, culture, traditions, and context. While traveling between sites, Arlene O'Brien, member of the Tohono O'odham Nation and SWCLAP Program Manager, provided narration about the history of the Tribes that the group visited, and their lands.

Before arriving at the meeting, the participants were asked to research one Tribe located in their home state, and to deliver a brief report to the group on topics including Tribal history, culture, and economics; relationships with the state and federal governments; and significant legal, past, or current events. The state representatives prepared and delivered detailed reports beginning in a meeting room on the morning of day one, and continuing during their travels to and from the Tohono O'odham Nation.
During visits to the Tohono O'odham Nation and the Pascua Yaqui Tribe, participants had opportunities to hear from Tribal judges, law enforcement, probation and parole, prosecutors, and victim service providers. Tribal representatives shared details about processes and procedures, successes, and challenges.
Many attendees commented that learning firsthand from Tribal representatives - particularly Tribal judges - was invaluable. It was a unique experience that allowed participants to see and hear for themselves how Tribes are implementing VAWA programs to benefit victims. Other significant take-aways focused on outreach to Tribes: tips, strategies, best practices, and increased confidence.
Self-evaluations revealed that after attending the meeting, a large majority of participants believed they were more likely than before the meeting to be successful in reaching out to and developing relationships with Tribes in their State, and to meaningfully consult and coordinate with Tribes during STOP planning processes.
For questions or inquiries about STOP technical assistance or this meeting, contact ALSOSTAARProjectTA@also-chicago.org.
Written by
Mary Malefyt Seighman, JD
Director of Policy and Justice Initiatives
mseighman@also-chicago.org
The STOP Violence Against Women Formula Grant Program is a grant program administered by the Office on Violence Against Women, U.S. Department of Justice that focuses on improving criminal and civil legal system responses to violence against women, and strengthening victim services.