ALSO Educates Chicago Partners on Intersections of Intimate Partner and Community Violence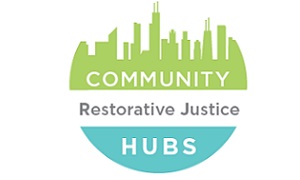 An ALSO team of community violence and gender-based violence staff hosted a training on the intersections of intimate partner violence and community violence in mid-May.
Attendees included community violence outreach workers, legal clinic case managers, and youth development workers from across the city, whom ALSO partners with through a citywide Restorative Justice community that is committed to cross-training staff.
Both our training team and attendees share expertise in community violence intervention services. What ALSO uniquely offers the collaborative is expertise in intimate partner violence and how it intersects with incidents of community violence. Learn more about ALSO's work at this intersection.
ALSO's training focused on:
how intimate relationships within and across street affiliations can result in escalation of street conflict.

how recognition of red flags and high risk relationships by outreach workers and conflict mediators of community violence can help reduce conflict among, not only those who are street-affiliated, but also those in domestically violent relationships.

how building citywide robust referrals across these two forms of violence ensures individuals living

in-risk

obtain needed services.
To help continue education for community violence outreach workers about intimate partner violence and increase safety in Chicago, support ALSO's work today.